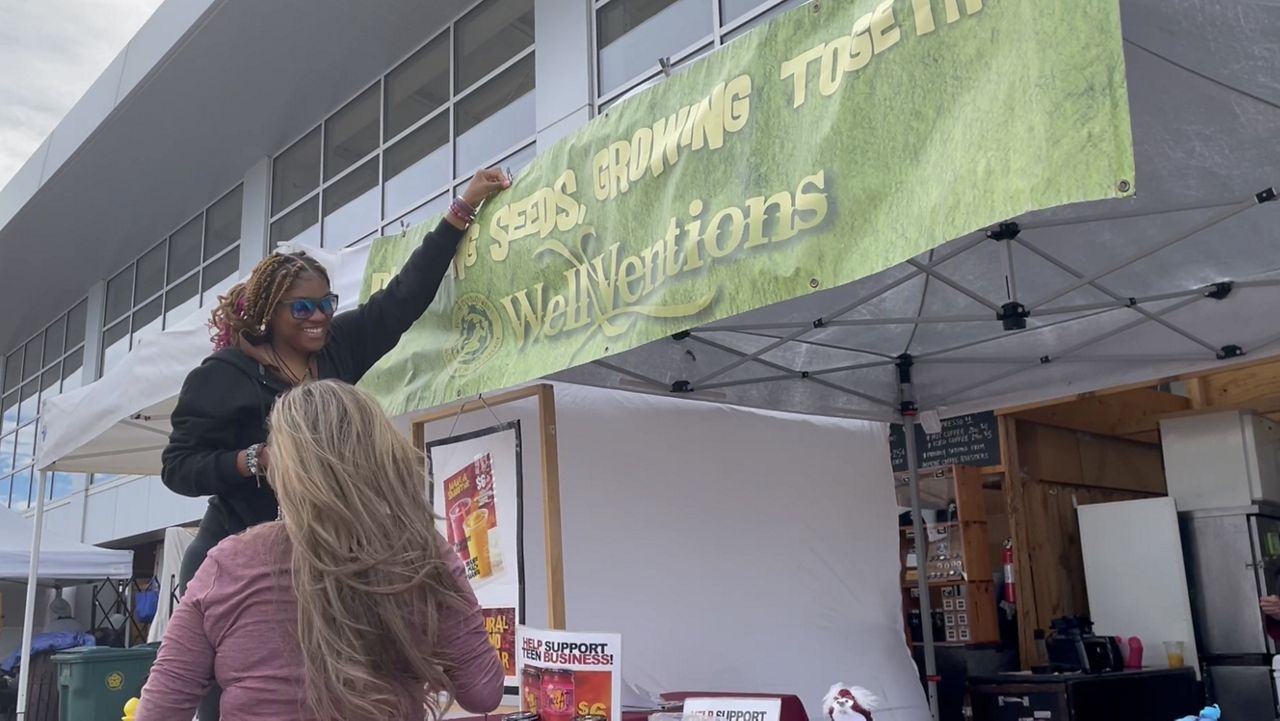 Young Rochester Entrepreneurs Create Products with Purpose
ROCHESTER, NY – From sauces, batters and smoothies, a Rochester company does it all.
WellVentions is a non-profit organization teaching children about the ins and outs of entrepreneurship.
"I'm a bike boss, but he took over," said student entrepreneur Justin Ramos. "Inside sales, Dahani and outside sales are there."
They facilitate their own business on their own at the Rochester Public Market. While discovering their career choices, they always manage to integrate creative ways to have fun and sell their products.
The program's mission is to create and produce products with purpose, using one of its brands as a teaching lesson for others.
"It's like social and emotional learning," said young entrepreneur Maniyah Carter. "I have one here, and we use it to go to schools to teach younger kids about their emotions."
They teach in an innovative, ingenious but also entertaining way.
"Don't let your bully voice get to you, you get it, kill," Carter said.
The program is entering its 10th year and was founded by organizer Jill Stolt.
"We have alumni who come with their babies and their husbands and wives, and they can't believe we're still selling their product," Stolt said.
They teach creative students how to create a path to the job market.
"They really don't have the skills taught in schools these days," Stolt said. "Most of these kids are terrified of getting a job. They don't know what it is, they have no idea how to interview, maybe they can get a job, but keep a job was really the challenge.
To date, over $125,000 in sales has been reinvested into its student training and stipends, delivering the program to over 750 young entrepreneurs.
"I wouldn't do it if they weren't so drastically different in a month, they come out of their shells, they help each other out, which is the most satisfying part," Stolt said.
While his sales reassure students of their hard work, Stolt finds the real reward in the end is their growth.
"You just have to see the change in kids, absolutely, and see how far they go," Stolt said.