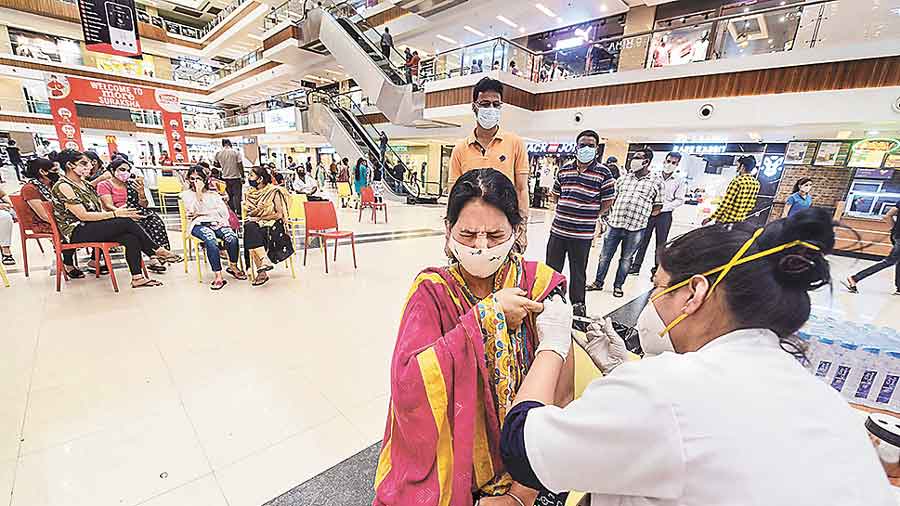 Vaccination discounts on plane tickets
Aviation analysts said carriers have price brackets to play with and the discount would be in that to attract passengers
---
---
Take the jab, get a discount! From plane tickets to burgers to fixed deposit rates, consumers are inundated with offers like these that are backed up by sales promotion as the economy recovers from the gradual lifting of restrictions on the market. second wave.
The low-cost carrier IndiGo is offering a discount of up to 10% to those vaccinated, including those who received the first dose. This reduction will be available from Wednesday. It will be calculated on the base rate.
"This offer will not only strengthen their resolve to get vaccinated, but will also ensure that they can travel safely at affordable rates with IndiGo," said Sanjay Kumar, chief strategy and revenue officer of IndiGo.
The airline has clarified that limited inventory is available as part of the offer and therefore discounts are subject to availability. This offer cannot be combined with any other offer, program or promotion.
Aviation analysts said carriers have price brackets to play with and the discount will be included in that to attract passengers as the unlocking of restrictions has helped increase travel.
It is likely that other carriers could come up with counter-offers, as airlines at all levels have been affected by the pandemic.
Uco Bank announced that it is offering 30 basis points, or 0.30%, higher interest on 999-day term deposits for applicants who have received at least one dose of the Covid-19 vaccine.
The Central Bank of India's Immune India deposit system offers an additional 25 basis points for FD with a maturity period of 1,111 days. Seniors who have been vaccinated will benefit from a 0.50% higher interest rate on term deposits.
Godrej Appliances offers an extended warranty for its products to people who have taken at least one dose of the vaccine. McDonald's India (north and east) has launched the "We Care" initiative on its mobile application which allows vaccinated customers to access special offers such as a 20% discount on a minimum order of Rs 500.