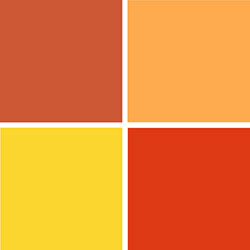 Sqairz Appoints Senior Vice President of Marketing
Sqairz, the golf shoe company, has named industry veteran David Lowe as executive vice president of marketing.
Lowe brings more than 35 years of experience in the golf and sporting goods industry and will focus on product innovation, operational excellence and global marketing strategy to reach a broader golf market.
Lowe said, "I am honored to lead the marketing efforts at Sqairz, one of the most innovative golf brands of all time. This is an extremely exciting opportunity to put the world's best golf shoes on as many feet as possible. "
Lowe's most recent roles include Principal Owner of Engaged Commerce Consulting, Director of Ecommerce and Digital Marketing for Worldwide Golf Enterprises, and Vice President of Proprietary Brands at Golfsmith International where he led a team in charge of twelve highly profitable private labels in brand management, strategic planning, product development, overseas sourcing, project management and day-to-day operations of the division. In addition to his retail experience, Lowe has also held leadership roles with major OEM golf brands and products including Ben Hogan, Top-Flite and Spalding.
Robert Winskowicz, Founder and CEO of Sqairz, said: "David Lowe is a powerhouse in the world of golf. He brings an extremely broad set of talent to this role and there are few who can bring what David brings to the table in terms of creativity, industry knowledge, expertise and commitment to success. . I look forward to working with David to create a competitive global golf shoe organization.