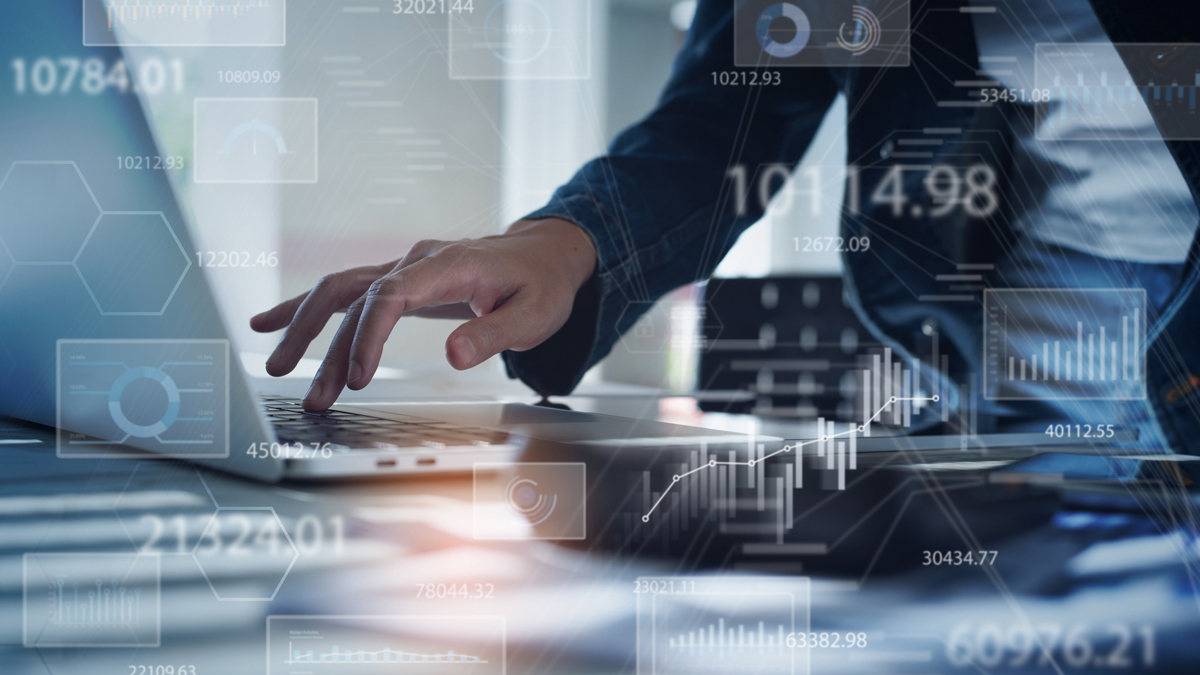 Making data work by delivering relevant content to healthcare professionals –
Healthcare providers (HCPs) are facing a digital deluge and successive studies reveal that most messages get lost in the deluge.
The torrent of misdirected communications and poorly crafted content is increasing levels of dissatisfaction with pharmaceutical companies that focus on product promotion rather than knowledge sharing.
Digital has driven paradigm shifts in the engagement between industry and frontline healthcare and it is clear that healthcare professionals are demanding and expecting information that will help them provide better care to their patients. .
It is a dangerous environment if communications are geared towards commercial sampling, discounts and sales. But it's also a time of great opportunity where organizations can deliver relevant content.
Recent research has shown that although healthcare professionals are investing more time interacting with digital content, 70% felt that pharmaceutical representatives did not fully understand their requirements. An additional 62% of healthcare professionals said the most constructive approach from pharmaceutical reps is to understand their needs and only share relevant and insightful content.
The value of delivering precisely guided content was also highlighted in the study which showed that 62% of healthcare professionals feel overwhelmed by product-related promotional content delivered across various digital channels.
The challenge is to communicate with healthcare professionals with the right information, delivered on the right channel at the right time.
"Healthcare professionals are also human and their time is precious. They will therefore not engage in content that does not directly apply to them and their patients. They know the content is there, so it's the pharma industry's job to deliver it," says Thomas Kurian, head of new markets at Treasure Data, a leader in enterprise customer data management, whose platform -Award-winning enterprise customer data form unifies customer data across large-scale silos.
"It is imperative that pharmaceutical organizations be very specific in the commercial applications of their drugs which will have taken more than a decade and $1 billion to develop. They only have a short time to reap a return on investment and therefore cannot afford to hiccup when communicating with healthcare professionals.
"Most of the studies I've looked at show that the majority of healthcare professionals aren't happy with the digital content they're offered because it's drug-centric and not accurate. They want to know how to provide better care and/or more affordable care to their patient population.
"Healthcare professionals are very important influencers, both with patients and their peers, so you need to make sure you're giving them the content they need. Failure to do so could mean lost revenue and, even worse, a dent in brand reputation.
Accuracy and suppression
HCPs must struggle with the noise of communications rushing their way and can experience digital fatigue wading through waves of content. A study by Indegene, which looked at approximately 8 million emails from 15 email therapy campaigns between April 2020 and August 2021, found healthcare professionals responded best when engagement was relevant and spaced out rather than a lingering presence in the inbox.
He also reported that 70% of physicians surveyed felt pharmaceutical companies did not understand their needs and expectations, and 62% felt overwhelmed by promotional content.
Precision marketing has never been more important and Treasure Data reported that using removal tools and techniques can lead to streamlined and accurate marketing.
"Commitments need to be very clear and precise, and pharma teams need to meet those needs to get the best results," Kurian says. "Content also needs to be able to be shared with a healthcare ecosystem, such as a nurse practitioner, physician assistant, and pharmacists, to achieve the best patient outcomes. Right now, there are many broken links and many areas where the accuracy of digital can be improved and improve the outcomes of bringing therapies to market. »
Suppression is essential and necessary to maximize the accuracy of marketing to healthcare professionals. Its foundations are consent management, enterprise security and privacy with time-based engagement options – to sync with healthcare professionals who are available at different times of the day. Content affinity AI models extract metadata from content a healthcare professional has engaged with and assign keywords and content affinity to each healthcare professional profile. Natural language processing and affinity metrics can be used to train and further optimize the model, allowing pharma marketers to engage with healthcare professionals with contextual and relevant content.
"It can be structured by what stage of the funnel the HCP is in at the time, so we provide accurate insights when it's most welcome," Kurian adds. "Increasing engagement won't generate results, but removing it can by setting how often individual healthcare professionals are contacted and capping the number of engagements. Adding guardrails ensures the monitoring the frequency of emails and other digital approaches so that all engagements are timely and do not overburden the HCP.
"It helps healthcare professionals access digital conversations with AI-powered conversational chat to learn what is specifically needed to move the healthcare professional down the prescribing funnel.
"If the healthcare professional is more interested in a specific drug and brand because the information is relevant to their patients and was delivered in a timely manner, they become more engaged with their patients. Patients then become more engaged, which results in better adherence which, in turn, leads to increased revenue. Our clients are seeing up to 6% year-over-year growth from executing suppression tactics with accurate marketing and the Treasure Data client data platform for marketing.
"It's precision marketing in practice."
Enterprise-grade consent, privacy, and security, combined with removal tools, act as safeguards to ensure all engagements are safe and compliant. Approaches are then tailored to the needs of HCPs with intelligence-based communication frequency limiting to ensure the relationship is not overloaded and remains positive.
"There is a creative tension between pharmaceutical companies looking to maximize the vast potential of digital channels, and healthcare professionals looking for relevant content that informs them very precisely about how to provide better care and often more care. affordable to their patient population," adds Kurien.
"Limiting contact to specific intervals is a suppression tactic, but one that needs to be applied with the right tools that allow you to connect with a healthcare professional at different stages of the funnel, which may require different frequencies of For example, when seeking information, there are fewer contacts than when actively prescribing, at which time the frequency can be programmatically increased.
Kurian also believes the benefits come from a well-managed connection with a healthcare professional, a factor that will be critical as the pharmaceutical industry recalibrates its approach to engagement towards more meaningful digital engagement.
"Getting it right translates to greater trust in the pharmaceutical brand, which is why accurate marketing is necessary. The HCP is more open to meetings with commercial teams. They show more interest in signing up for events to learn more and are more likely to engage with key opinion leaders and spread the word peer-to-peer," he adds.
Pharma engagement with healthcare professionals has emerged from the pandemic with greater acceptance of digital engagements, but it has also increased expectations for its digital capabilities. The personalized service and recommended content provided by consumer brands from Apple to Netflix lit a path of expectations.
Law enforcement and security
Suppression techniques have the ability to refine approaches by adding precision and confidence to consent management, time and subject-based engagement, and email bounce monitoring.
Alerts and notifications, follow-up calls and calendar invitations are productive tools, but only when applied to a defined need. Otherwise, they can be digital irritants.
"An important element of any data or digital exchange is trust and that comes from consent, privacy and security," says Kurian. "Customers, in this case healthcare professionals, want personalized attention, but they also want to understand what's going on with their data and know that it's being safely managed by the company's customer data platform. pharmaceutical company.
"Treasure Data has industry-leading consent, privacy, and security that supports our customers' use of our enterprise customer data platform products so that pharmaceutical companies can maximize their return on investment and that healthcare professionals can connect with the information and knowledge they need. their patients. »
About the interviewee
Thomas (TK) currently leads new markets at Treasure Data, reporting to the CEO. He is responsible for leading the company's growth into new markets by creating new products to serve additional business functions including marketing, customer service and sales, with a focus on the software industry. life sciences.
About treasure data


Treasure Data is a cutting-edge enterprise customer data platform (CDP) that enables the entire enterprise to shape customer centricity in the age of the digital customer. We do this by connecting all data into one intelligent customer data platform, uniting teams and systems to power purposeful engagements that drive value and protect the privacy of every customer, every time. Treasure Data is trusted by leading companies around the world, with companies spanning Fortune 500 and Global 2000 companies. To learn more, visit www.treasuredata.com.