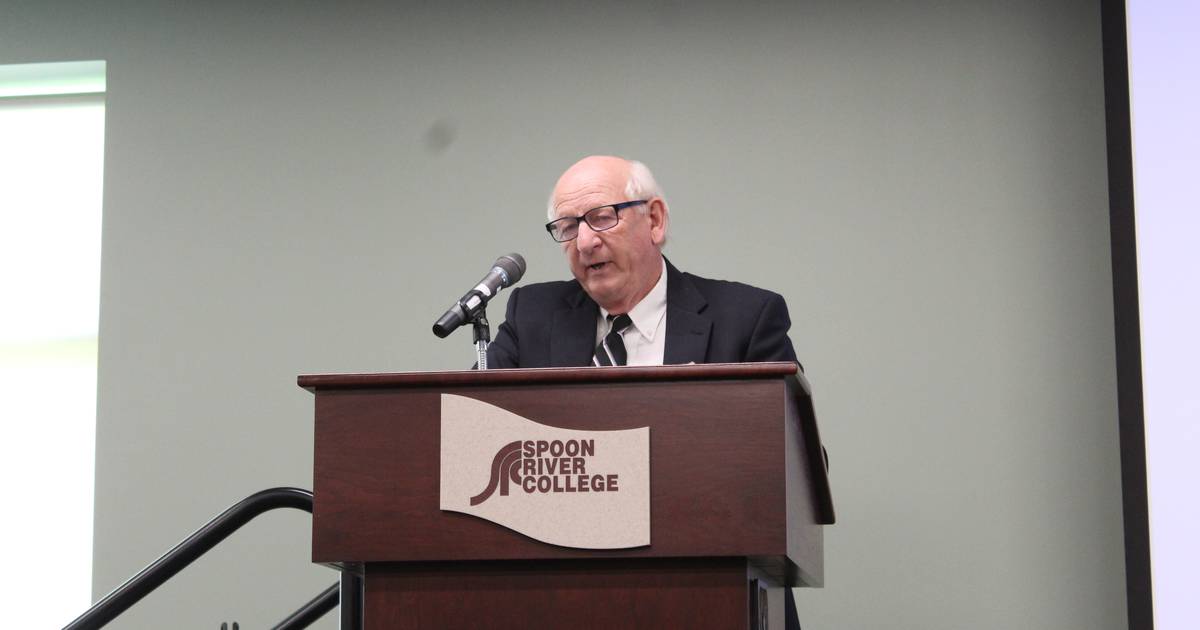 IBA elects leaders and invests in promotions to boost beef sales – AgriNews
MACOMB, Ill. – Paul Walker enjoys working with Illinois beef producers and looks forward to continuing his role as president of the Illinois Beef Association.
IBA members elected Walker to a second term as president of the statewide group along with Dave Duzan for his second term as IBA vice president at the conference. summer 2022 of the IBA and the Illinois Forage and Grassland Council Forage Expo.
"I have enjoyed working with a great Board of Directors and Executive Committee," Walker said. "They were very proactive, positive and we had good ideas that were shared."
IBA affiliates have hosted many successful meetings and banquets, Walker said.
"Josh St. Peters, Dave and I have been to a lot of them," he said. "Without our strong affiliates, our association would be much weaker – we have great people leading at the county level."
The outlook for 2023 is quite positive, Walker said.
"But the year ahead will be full of challenges for the beef industry because we'll be in a recession and it's going to be a major recession, so it's not going to be business as usual," Walker said.
"We will have increased market transparency which is a good thing and I don't expect a change in market price discovery," he said.
The IBA will install a new Board of Directors and a new Executive Committee in July.
"I look forward to working with them," Walker said. "If the past has been an example, we will have great ideas for promoting beef in Illinois."
Walker plans to develop a foundation campaign.
"I'm going to push this because our foundation needs to grow with endowments," he said. "We have a lot of youth programs to support, and without growing youth engagement, IBA is a dying group."
The beef industry is entering a new phase in the livestock cycle.
"We're going to have a decrease in cow numbers and a decrease in feeder calves, which means a decrease in supply," Walker said. "It should mean a price increase, so it's a good time."
"Thank you to Dr. Walker for his continued leadership of IBA," said Josh St. Peters, Executive Vice President of IBA. "It was definitely a highlight for me this year to work with him and learn from him."
The beef levy's mission, St. Peters said, is to build demand for beef through education, communications and marketing.
"Next year will be the 40th anniversary of a swab program in Illinois," he said.
Over the past year, the IBA Levy Division has funded a strong program focused on consumer education, St. Peters said.
"We encouraged beef consumption and reinforced the value of our product as an essential part of a nutritious and functional diet for Illinois families," St. Peters said.
"The majority of our reach has been focused on metropolitan Chicago households, as well as downstate urban households," he said. "We've done much of this work through digital advertising and promotion programs tied to several key efforts."
IBA has developed a partnership with the Chicago Tribune media.
"We forged this partnership last summer and it continued this year with the Iowa Beef Industry Council," St. Peters said. "Our board has continued to emphasize the ability to partner with other pick organizations, as many out-of-state cattle are processed in Illinois."
IBA, in partnership with IBIC, obtained a grant to share advertising and promotion costs.
"We had promotions in online newspapers and regular articles on the front page of the Chicago Tribune website promoting the beef check-off program," St. Peters said.
"During the summer grilling season, we have partnered with a number of print inserts reaching hundreds of thousands of households on grill and beef recipes highlighting healthy and nutritious ways to put beef on the table," he said.
Via Facebook and other social media, IBA provided a series of practical tips for cooking and grilling.
"We held contests and we shipped processed beef products right to the winners' doorsteps," St. Peters said. "The Chicago Tribune campaign reached nearly 6 million homes in Illinois."
IBA works with social media influencers.
"This Easter, we've put together a series of videos made by social media influencers to tell the story of how to prepare beef for your Easter dinner," St. Peters said. "I'm amazed at the simple things these influencers do in their own kitchens and over a 36 hour period there can be 30,000 to 50,000 people watching and sharing."
Another partnership with the National Cattlemen's Beef Association will continue this year for point-of-sale promotions at Sam's Clubs.
"Through their app, they can track where you are in the store," St. Peters said. "So when you approach the beef aisle, they can raise awareness of what's in the case of beef and share messages related to 'beef'. This is the What's for Dinner website to increase the sale of beef products.