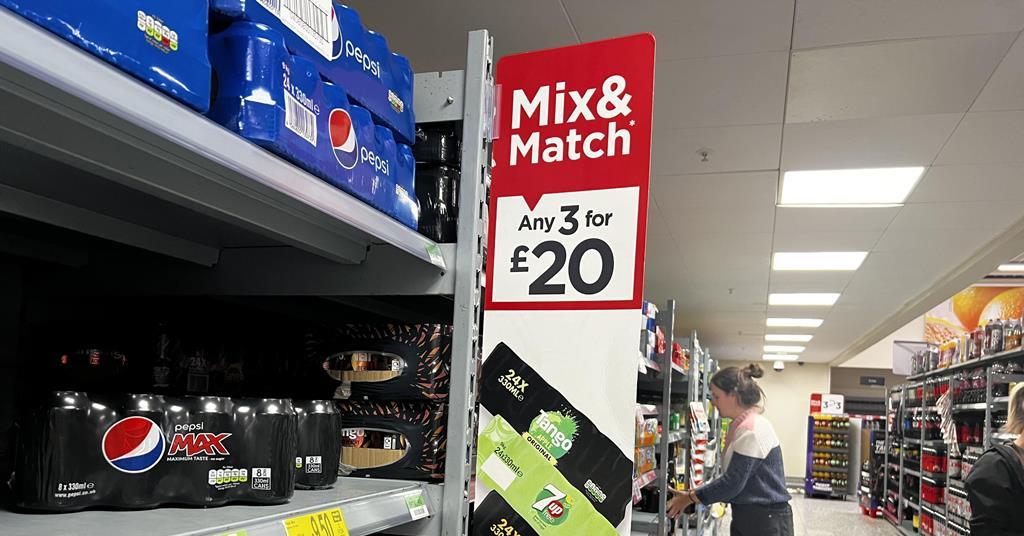 How are HFSS promotions changing? And is multibuy still relevant? | Analysis and features
After the government pushed back a ban on multi-buy promotions on HFSS products until next October, Tesco was the first to say it would go ahead and stop them altogether this year anyway. Sainsbury's had in any case removed multiple buy offers on all food and drink in 2016 in favor of "regular low prices". And with other supermarkets also cutting promotions in HFSS categories every year since 2019, it has led some to argue that the ban is not actually necessary.
"Supermarkets have been holding back multiple purchases for many years now," says Bryan Roberts, global knowledge leader at IGD. "They focused on more general price reductions, often as part of loyalty card promotions or EDLP (everyday low prices) strategies, rather than multiple purchases."
This move away from multiple buying was partly in response to product shortages caused initially by panic buying during the pandemic, and continuing via post-pandemic supply chain disruption, as well as concerns about food waste. .
But it is clear that supermarkets are far from completely weaning themselves off HFSS multi-purchase promotions. As The Grocer's analysis of Assosia data shows, there are nearly 2,000 bogof-type promotions in HFSS categories across major supermarkets, meaning that 11% of the 17,687 products in these aisles are promoted from this way.
Asda is the most active user of HFSS multiple purchases, accounting for almost a third of the total and has reduced relatively few since before the pandemic. Today, 16% of the products in its HFSS aisles are on multi-purchase promotions.
The ban on multiple purchases next year is unlikely to be the biggest change to the HFSS rules. Figures compiled by IRI for The Grocer earlier this year suggest they will represent just 5% of the overall sales impact of the initial proposals if they go ahead. But it looks like Asda could wait to see if it goes ahead before making the decision to cut a valuable revenue stream.
Sainsbury's, on the other hand, is the most compliant thanks to its 2016 pledge to stamp out multiple purchases – except for special occasions. Although there has been a slight increase in HFSS lanes at least in the last 12 months, these still represent only 4% of the range and are considerably fewer than any of its competitors.
Across all retailers, the appeal of multi-buy promotions is clearly stronger in some categories than others. Chilled ready meals, for example, are hotspots for multiple purchases, which account for 28% of the category and have increased from 524 to 581 last year. On the other hand, the category's single-price promotions have declined. Cereals also saw the number of multiple purchases fall from 173 last year to 218, no doubt helped by a large degree of reformulation to make products HFSS compliant. One in 10 products in the category now benefit from a multi-purchase promotion.
But multibuy appeal is waning in some classic HFSS categories, no doubt. In chocolate, the number of multiple purchases fell from 231 last year to 109 and the mix fell from 35% to 22%. In confectionery, it's 18% versus 60%, with multiple purchases dropping from 89 to just 15. In ice cream, it's 14% versus 28%, with just 46 multiple purchases this week versus 104 last year . And in cookies and granola bars, the share of multiple purchases fell from 17% to 3% of promotions, with just five in the five full-service supermarkets.