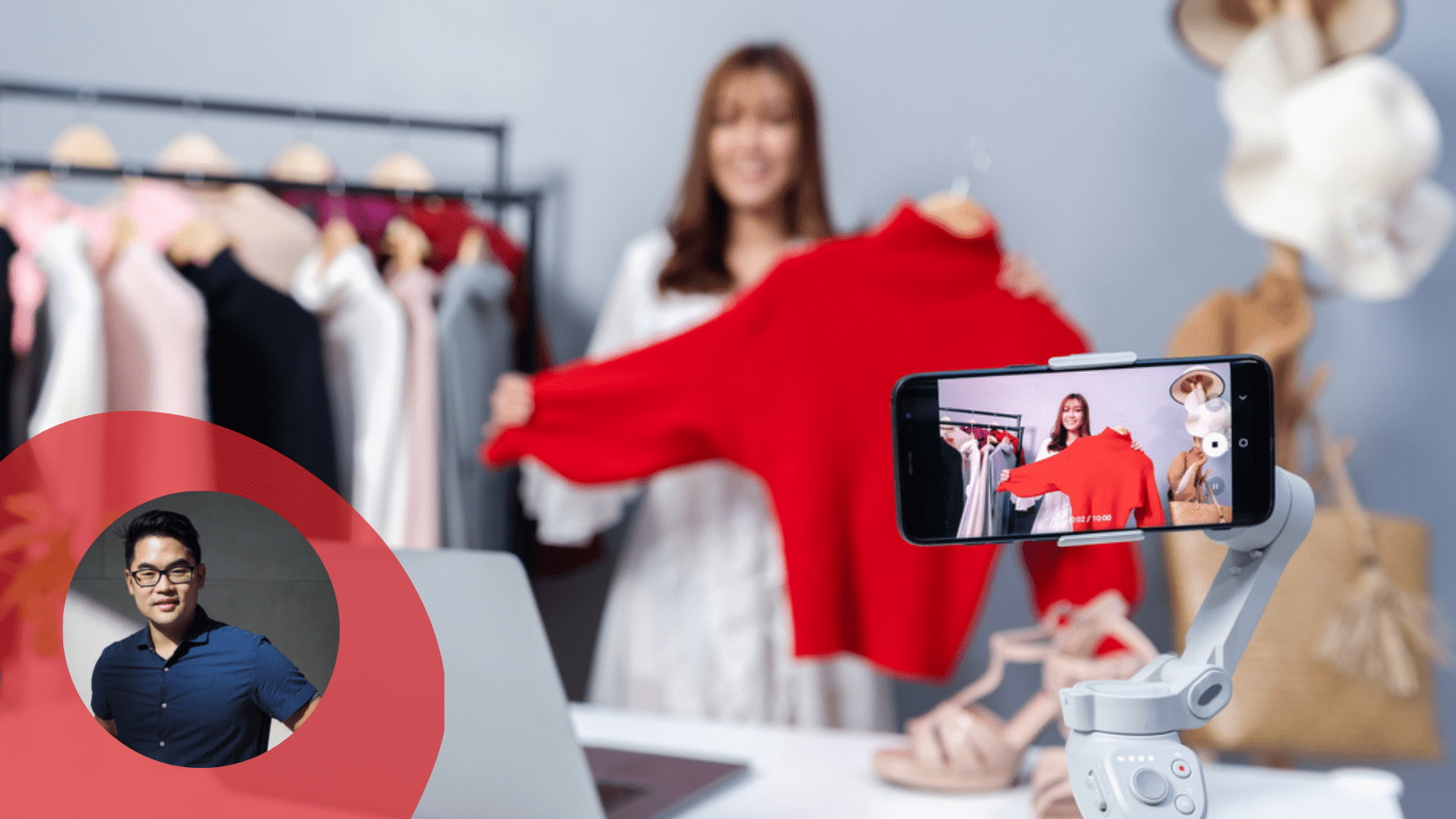 Direct Selling: The Solution to Deepening Consumer Relationships in a Rapidly Changing Retail Landscape
Physical retailers have historically built close relationships with local customers, on a one-to-one basis. Although successful, relationships based solely on in-person interactions are not scalable. Unfortunately, unexpected situations can arise at any time, such as a global pandemic that reduces foot traffic to a trickle, or shifting consumer demand online from offline channels.
It's no secret that retailers who turn to an omnichannel offering are able to continue to build meaningful relationships and personal connections with customers. This hub provides the ability to reach new customers locally, across the country and around the world. The best way to do this successfully is through an innovative sales strategy: direct selling.
Live Selling turns live video streams into buyable content where shoppers can purchase simply by interacting with the video. Although a relatively new channel for retailers in the United States, direct selling is proving to be a lucrative offering.
Consumers want digital interactions
The growing demand for interactive digital content is at an all-time high. According to Coresight Research, 78% of companies surveyed for a recent report said they allocated "more than 10% of their total annual marketing budget to livestream campaigns." Add to that the growing consumer adoption of online shopping and it's no surprise that direct selling is becoming a force in e-commerce.
When was the last time you didn't have a screen in front of you or in your pocket? Consumers have the flexibility to shop anywhere and anytime, but static e-commerce sites aren't the best for building lasting relationships. Typically, the only interaction online shoppers receive is from automated emails, text messages, chatbots, or worse, nothing at all.
When done right, direct selling does the exact opposite. It connects shoppers with other human beings to learn more about a product or brand. It's about creating a personal connection with the faces behind that brand. Businesses can build a tribe of loyal customers whose strong brand affinity increases profits through repeat sales.
Live shopping is here to stay
Coresight Research projects that the US live e-commerce market will reach $65 billion in 2026, which will represent 5% of all e-commerce sales. In fact, live video is so popular that it drives 30% of conversions, 10 times more than traditional e-commerce. Not only will "going live" give you more organic reach on social media, but it will also deliver the type of content your buyers prefer, which improves their user experience. A better user experience for them means repeat buyers and higher conversions for you. So the real question is: do you want to miss this opportunity?
Make the right choices
Ready to get started in direct selling? Some important things to consider:
Be authentic: Share who you are and connect with your audience like you would one-on-one with someone in your store. You are an extension of your brand, so be sure to highlight your brand aesthetic in the background of your live sales, and remind viewers who you are and what you stand for.
Be entertaining: Once your audience has listened to your live session, make sure to keep them engaged by keeping them entertained. Capture their attention by luring them in before you even start selling – show them how honored you are that they're listening, share questions from the live chat stream, use viewers' names in your dialogue and interact with as many viewers individually as possible.
Create excitement: Give your viewers exclusive offers only available during live sessions, such as prizes for the right questions or the 100th pair of shoes sold. Generating FOMO will also help convert a sale: "Only 50 more! If you don't act now, you may have to wait until next year!"
To be coherent: Let your clients know you'll be there for them in regularly scheduled live sessions. Think of your live sales as a TV show that your viewers can expect to watch at the same time every day or week. Ask your customers to sign up for notifications on social media or in your mobile app and remind them of scheduled sessions, events or special offers that might interest them.
It's all about entertainment
Above all else, have fun with live selling: 41% of consumers say entertainment is the main reason they watch live streams, up from 25% of consumers in 2021. Excitement is contagious and shoppers want have fun. If you can be educated about who you are and what your brand has to offer, and present it in an entertaining format, you will have great success with live selling while building lasting relationships with your customers. Enjoy the journey, not the destination.
---
Andrew Chen is Product Manager at CommentSolda leading live-commerce commerce platform that has generated over $2.8 billion in lifetime GMV and shipped over 94 million products by enabling thousands of retail businesses to unlock the growth of their sales through direct selling.